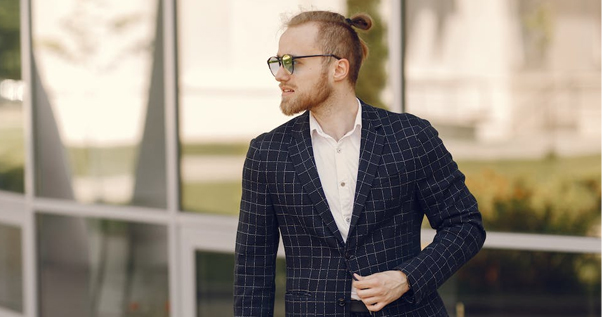 Welcome to
DÉ MARCO FASHIONS
Welcome to Demarcofashions, your ultimate destination for exquisite suit stitching and unparalleled craftsmanship. With years of experience and a deep-rooted passion for creating sartorial masterpieces, we take pride in offering a wide range of tailored suits that epitomize elegance, sophistication, and individuality. Our commitment to precision, quality materials, and personalized service sets us apart in the world of bespoke menswear.
Demarcofashions, we understand that a well-fitted suit is more than just clothing; it's an extension of your personality and a reflection of your unique style. Our team of skilled artisans and expert tailors is dedicated to delivering impeccable garments that flatter your physique and elevate your confidence. Whether you require a classic black tuxedo, a contemporary three-piece suit, or a bespoke ensemble for a special occasion, we are here to bring your vision to life.
What sets us apart is our unwavering commitment to craftsmanship. Each suit we create is a labor of love, meticulously handcrafted with attention to detail and precision. We believe that every stitch counts, and every measurement matters. From the initial consultation to the final fitting, we collaborate closely with our clients to ensure a truly bespoke experience. Our tailors take the time to understand your preferences, body shape, and lifestyle, allowing us to create a suit that not only fits impeccably but also showcases your unique personality.
When it comes to materials, we source only the finest fabrics from renowned mills around the world. From luxurious Italian wool to soft English cashmere, we offer a wide selection of premium fabrics that exude sophistication and ensure comfort. Our commitment to quality extends beyond the choice of fabric; we also use the finest linings, buttons, and other accessories to create a suit that is both visually stunning and long-lasting.
Demarcofashions, we believe that everyone deserves a tailored suit that fits their body perfectly. That's why we cater to clients of all shapes and sizes, offering custom-made suits for a truly individualized fit. Whether you're tall, short, slim, or athletic, our skilled tailors will expertly cut and shape the fabric to accentuate your best features and create a silhouette that is both flattering and comfortable.
Our website is designed to provide you with a seamless and enjoyable shopping experience. Browse through our gallery to explore our portfolio of previous creations, drawing inspiration for your own unique suit. Take advantage of our intuitive measurement guide, which provides step-by-step instructions to ensure accurate measurements, even from the comfort of your own home. And if you have any questions or need further assistance, our knowledgeable customer service team is always here to help.
Demarcofashions, we are not just in the business of selling suits; we are in the business of creating unforgettable experiences. We understand that every suit we stitch becomes a part of your story, accompanying you on your journey through life's most significant moments. Whether it's a wedding, a business event, or a formal gathering, our suits are designed to make you feel exceptional and leave a lasting impression.
We invite you to embark on a sartorial adventure with Demarcofashions. Let us transform your vision into reality, creating a suit that is as unique as you are. Experience the craftsmanship, attention to detail, and personalized service that have made us a trusted name in the world of bespoke menswear. Discover the joy of owning a suit that fits like a second skin and captures the essence of your individual style. Begin your journey today and let us exceed your expectations.