Why Choose Us
Premium Suit Stitching Services
When it comes to suit stitching, we understand that quality, craftsmanship, and attention to detail matter. We take pride in offering exceptional suit stitching services tailored to meet the unique preferences and needs of our discerning customers. With years of experience in the industry and a team of skilled artisans, we stand out as the go-to destination for those seeking the perfect suit. Here's why you should choose us:

Customized Tailoring:
Experience personalized suit tailoring to your exact specifications. Our skilled tailors create garments that fit you like a second skin, reflecting your unique style and preferences.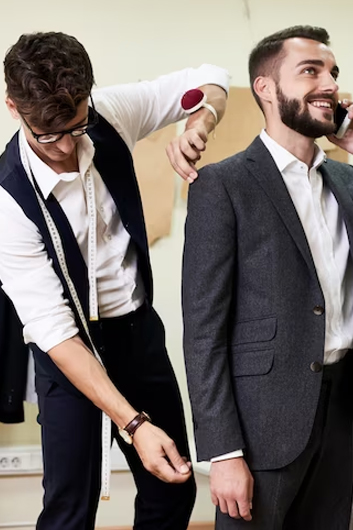 Attention to Detail:
Meticulous craftsmanship and attention to detail define our suit stitching services, ensuring impeccable stitching, precise measurements, and flawless finishing touches.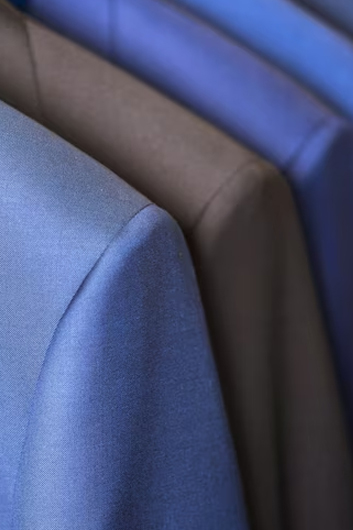 Quality Materials:
Our suits are crafted using premium quality materials sourced from renowned suppliers, ensuring durability, comfort, and visual appeal.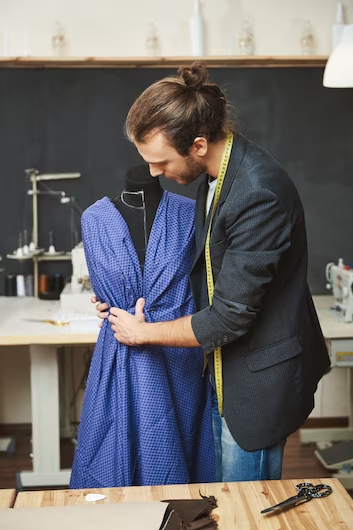 Timeless Styles:
Our collection features timeless suit styles that exude sophistication and class, combining classic aesthetics with modern trends for a sharp and confident look.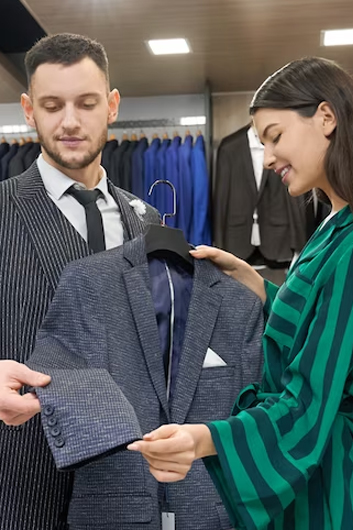 Competitive Pricing:
Exceptional quality suits at competitive prices. We believe in delivering value without compromising on craftsmanship. Look sharp and stylish without breaking the bank.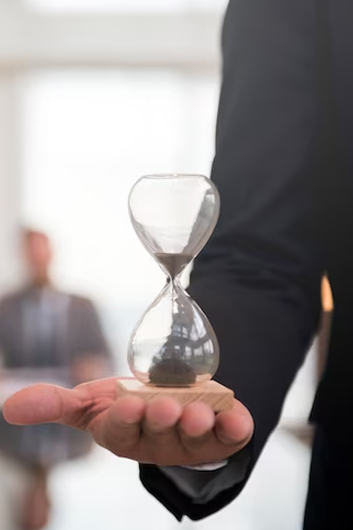 Convenient Ordering Process:
Our user-friendly website ensures a convenient ordering process. Simply provide your measurements and style preferences, and our tailors will bring your vision to life.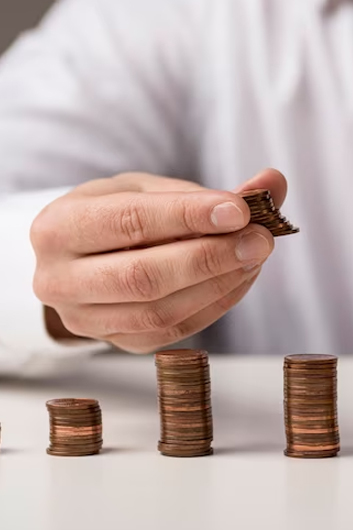 Timely Delivery:
We value your time. Our streamlined processes and efficient team ensure that your suit is delivered within the agreed-upon timeframe, without compromising on quality.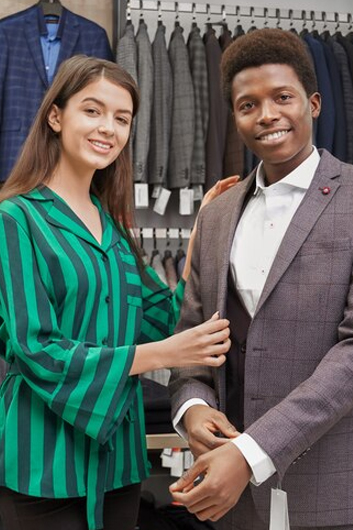 Customer Satisfaction:
Ultimately, our goal is your complete satisfaction. We take pride in the positive feedback we receive from our clients, many of whom become loyal customers. From grooms and professionals to individuals seeking a unique and tailored look, We value your feedback and continuously strive to improve our services to better serve your needs.