In the realm of fashion, few garments match the elegance and sophistication of a well-fitted tailored suit. At De Marco Fashion, We Crafted to perfection, tailored suits are the epitome of style and individuality. Each suit is meticulously made to measure, ensuring a flawless fit that accentuates the wearer's unique physique. we will delve into the artistry and process behind creating the tailored suits that we offer.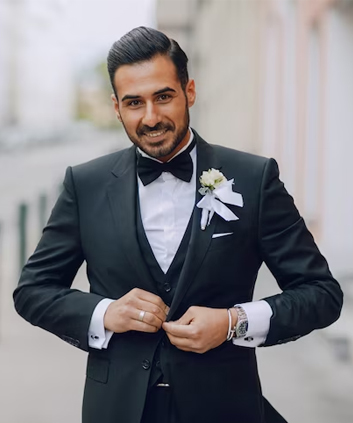 We Commitment to Personalization
At De Marco Fashions, we believe that every individual deserves a suit that reflects their personal style and fits them like a second skin. When clients choose us for their tailored suit, we embark on a collaborative journey that begins with an in-depth consultation. Our skilled tailors take the time to understand our clients' fashion preferences, lifestyle, and body measurements, ensuring that every aspect of their custom suit is tailored to their specific needs.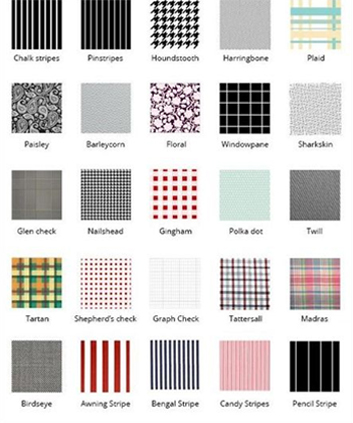 Fabric Selection
One of the key decisions in creating a bespoke suit is the selection of high-quality fabrics. We curate a wide range of luxurious materials, including fine wools, cashmeres, silks, and linens, sourced from reputable suppliers. Our knowledgeable staff guides clients through the selection process, considering factors such as occasion, climate, and personal style, guaranteeing a fabric that meets their specific requirements.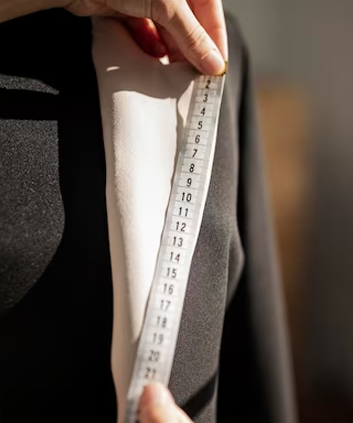 Made to Measurements
Accurate measurements are the foundation of a well-fitted tailored suit. Our tailors employ their expertise to take precise measurements of the client's body, capturing details such as shoulder width, chest circumference, waistline, and arm length. We pay close attention to posture and body proportions, ensuring that the suit not only fits perfectly but also flatters the wearer's physique.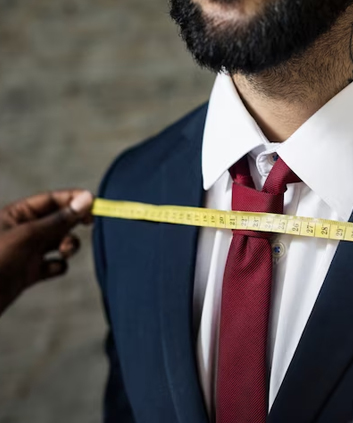 Fittings and Adjustments
Throughout the process, we conduct multiple fittings to ensure a perfect fit. Our tailors work closely with the client, assessing the garment's drape, balance, and silhouette. Any necessary adjustments, such as sleeve length, trouser length, or waist suppression, are made with precision, ensuring that the final product meets and exceeds the client's expectations.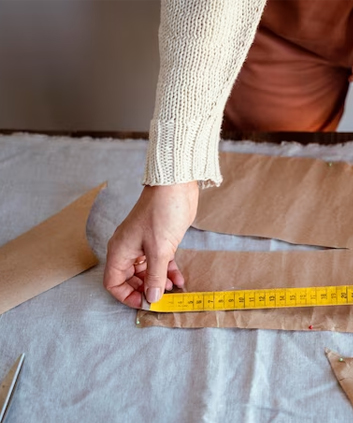 Artisanal Craftsmanship
The creation of a tailored suit is an art form that demands exceptional craftsmanship. Our skilled tailors meticulously cut the fabric, taking into account the pattern created from the client's measurements. Every stitch is placed with precision and care, and our attention to detail extends to even the most minute aspects of the suit's construction.
Handcrafted details, such as the lapels, collar, and buttonholes, receive special attention, showcasing the dedication to quality and artistry. The inner structure of the suit, including canvas interlinings and linings, is meticulously crafted to provide comfort, durability, and shape.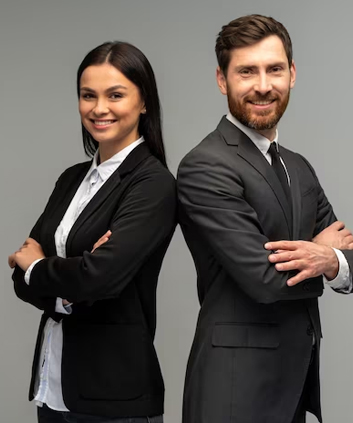 Expressing the Individuality
At De Marco Fashions, we understand that a tailored suit is more than just a garment, it is a statement of individuality, confidence, and style. By combining the expertise of our skilled tailors with the unique vision of our clients, we create bespoke suits that stand the test of time and speak volumes about the wearer's personality